The literal translation of Namaste, the salutation usually spoken at the end of class, means, "the spirit in me bows to the spirit in you." At Nandi, we believe we are connected to everyone else, both inside and outside the studio.
Practicing together yields many opportunities for inspiration and support, as we each journey on our own path. We encourage our students and staff to work together to make our community even better.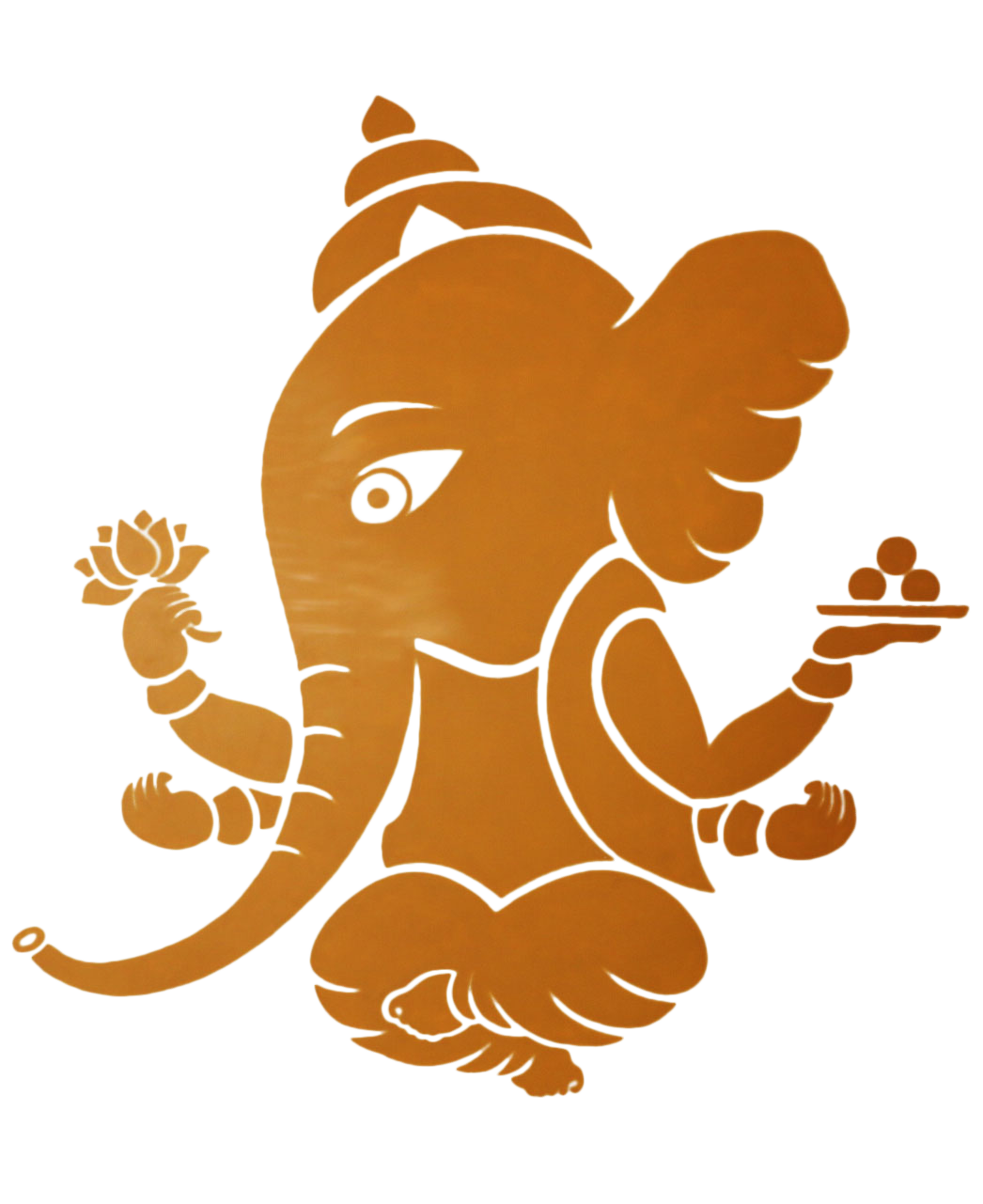 Beyond the Asana
Our connections with each other extend past the poses and practice – whether mindful meditation, singing and dancing to Kirtan or just catching up with neighbors and friends
We take yoga beyond our physical walls and give back to the community

Community Classes
We offer a community class on Sundays at 2:30pm taught by our wonderful teaching interns; any donations collected go directly to charity. We hold regular satsang for our community to come together and chant, meditate and participate in spiritual discussions. And we offer free community classes at locations near the studio.

International Day of Yoga (June 21st)
A celebration of yoga worldwide; Nandi hosts an all day free celebration of yoga in San Mateo Park. Multiple classes, Kirtan, food on the grass. To learn more, please watch our video: "Intl Day of Yoga"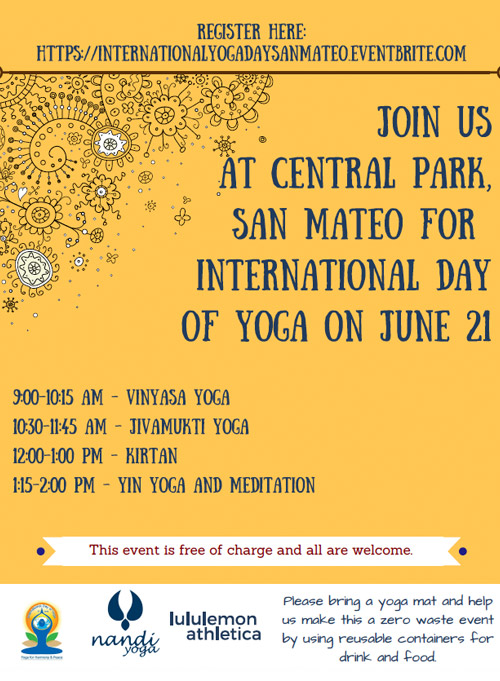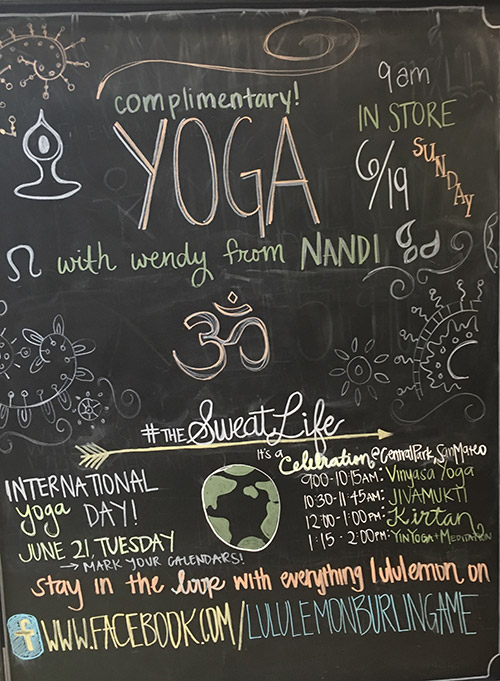 Non-Profits
Nandi has worked with a number of non-profits contributing training, class time and financial support. Organizations we have supported include Art of Yoga, Yoga Veteran's Project, and the Himalayan Institute to name a few.

Schools
Nandi has worked with a number of neighborhood schools to develop yoga programs at the school (separate from the Kids Program at Nandi)